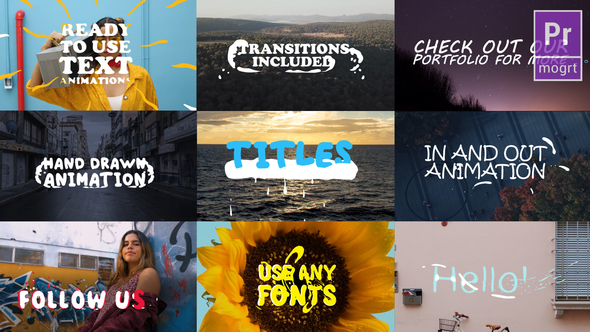 2d Lyric Titles is a fun and fresh Motion Graphics template for Premiere Pro.
Simply use the neat custom controller to edit the text, color and duration of each title.
Easily add professional looking titles to your personal brand, Instagram and Youtube vlogs, commercials, presentations, slideshows, promotions, upcoming events and more.
Project features:
Hand drawn titles
Hand drawn transitions
In/Out animation
Works with any fonts
Smart controllers
Works in every language version
Premiere Pro 2019 and above
Music
Font 1
Font 2
Font 3
Font 4
Font 5
Free Png Image Download