Call Out Titles & Elements I MOGRT for Premiere Pro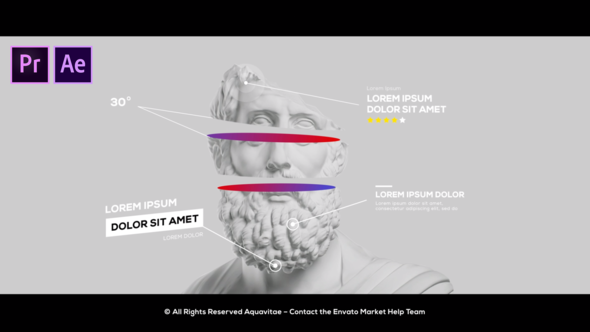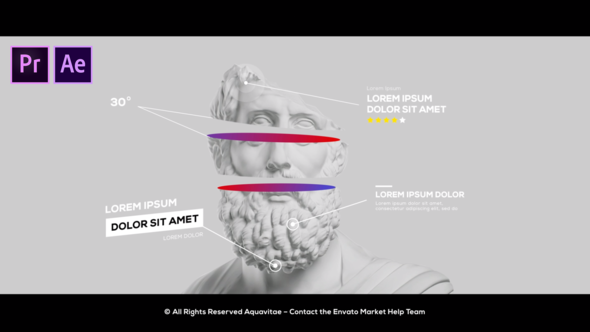 Create beautiful callouts quickly and easily with this complete bundle with MOGRT templates for Premiere Pro and After Effects. Easily customizable, fully supported.
Check full Call-Outs & elements catalogue.
Note: This pack contains .mogrt files only. Adobe Premiere Pro CC 2019 (13.0) and Adobe After Effects CC 2019 trial or license (16.0) or higher (latest) versions are required.
What is Call Out Titles & Elements I MOGRT for Premiere Pro?
This is the library of pre-made call out titles and elements in .mogrt format. This mean that you able to use it directly in Premiere Pro CC and also in After Effects CC. All settings are located in a one place and driven by expressions. You only need to customize it on your own and use in your project.
What's inside?
Inside this package you'll find 94 .mogrt files of call outs and elements. All elements are well organized and divided into 6 folders: Simple Call Outs, Box Call Outs, Call Outs With Buttons, Infographic Call Outs, Call Outs With Placeholders, Elements (Arrows, Degrees, Dimension Lines, Target Shapes With Text, Text Elements).
Please note: you can add media files to the placeholder only in After Effects CC, but you'll able to use it inside Premiere Pro CC.
Inside this package you'll find a high quality, detailed video tutorial and free font link.
Full list of elements you can check here.
What can you do with it?​
Do you need to point out to your most important parts of your content? This bundle will help you to create beautiful call outs that are fully animated & expression-controlled.
Can I customize it?​
You can customize it inside Premiere Pro or in After Effects. Change time settings, customize design, change direction of call out, change text, color, opacity of elements and much more. All settings are located in one place, it's very easy to use.
What resolutions are supported?​
All elements are resizable. So, you can use are for any resolution.
Feature List:
● 94 Call Out elements
● Resizable resolution (4k, 2k, Full HD, HD)
● Any direction of the call out or element
● All settings in one place
● Change font inside Premiere Pro
● Set up duration settings like Total Duration, Intro Duration, Outro Duration
● Customize dot & line design or use pre designed one
● Unlimited duplicates of elements
● No plugins or additional assets required
● Fully Customizable & Resizable
● Works with any language
Is there support if I get stuck?​
Yup! If you get stuck and can't figure something out, we will always be available to help you get through the tricky bits. No problem, and at no extra charge. Please get in touch via email: [email protected]
Credits:
Colorful iPhone X Showcase Mockup
Photos and videos from the preview are not included.
[ad_2]
Source
Free Png Image Download