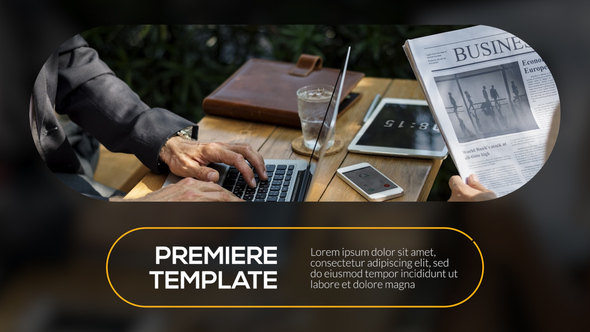 Open this project with Premiere Pro CC 2017.1 and above.
Corporate – Premiere Presentation is a universal template for Premiere Pro with a stylish and modern design, dynamic text animations and smooth transitions. It's easy to use and edit. A classic intro or opener to your business presentations, corporate slideshows, promotions, upcoming events, company broadcasts, boardroom meetings and online marketing videos. Impress your work colleagues with this simplistic and elegantly animated promo. Available in HD.
Easy To Use:
Drag & drop your photos or videos, enter text and you're done.
Modular structure – duplicate, remove, or rearrange scenes as you want.
Well organized template – user-friendly interface.
Media placeholder: 12 (you can add an infinite number of holders).
Text placeholders: 11 (you can add an infinite number of holders).
Materials:
Photos and videos are not included.
Music is not included. I've used in the preview:
Innovate
Recommend Items:
Free Png Image Download