Laravel Photo Battle Script
Photo Battle Script is an application that lets you run one-on-one battles like Google vs. Bing, iPhone vs Samsung, etc.

Example battles you could create
Google vs Bing
Iphone 6 vs Samsung Edge
Chrome vs Firefox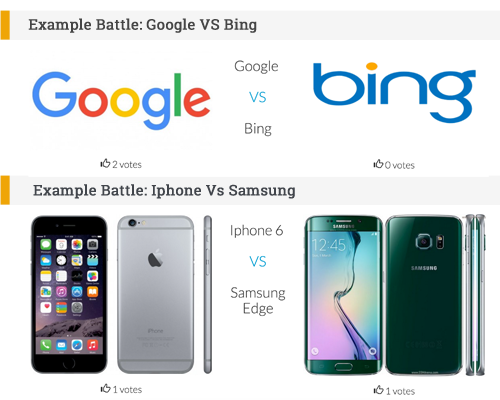 Basically the options for creating BATTLES are limited only by you & your visitors imagination.
Photo Battle Script Features

Features in Detail
AJAX Voting system:
Limited 1 vote per ip per Battle

Social Battle Sharing:
Post to Facebook, Twitter and Pinterest buttons out of the box

SEO URL's:
All website urls are similar to wordpress "permalinks" search engine friendly structure

Visitor Commenting:
You can insert in admin panel any javascript snippet like Facebook Comments Plugin to enable commenting. You can also disable this option.

Email Notifications:
We have filled it with all the emails a website like this needs. Administrator gets emailed when a new Battle is suggested by a guest. Also, users are notified if their battle will get Approved.

Contact Page Form:
All the messages received on this page will go to admin email ( destination email configurable in admin panel)

AJAX Search:
Photo battles can be searched by battle titles and it will nicely return results live. No need for extra pages or forms for a nice & complete search feature
Responsive:
Based on Twitter Bootstrap 3 it will look & feel nice on Mobile, Tablet, Laptop & Desktop!

Admin Panel
Manage Battle Suggestions ( Approve / Remove )
General Configuration: Site title, Meta Description & Keywords, Contact Email , Analytics Code ( Google Analytics JS Snippet, etc ) & also Comments Code ( Facebook Comments Plugin JS , etc )
Ad Spots: enter top/bottom of battle page ad codes ( Adsense, etc)
Static Pages CMS: Manage TOS, DMCA & Privacy pages ( WYSIWYG editor )
Reviews from customers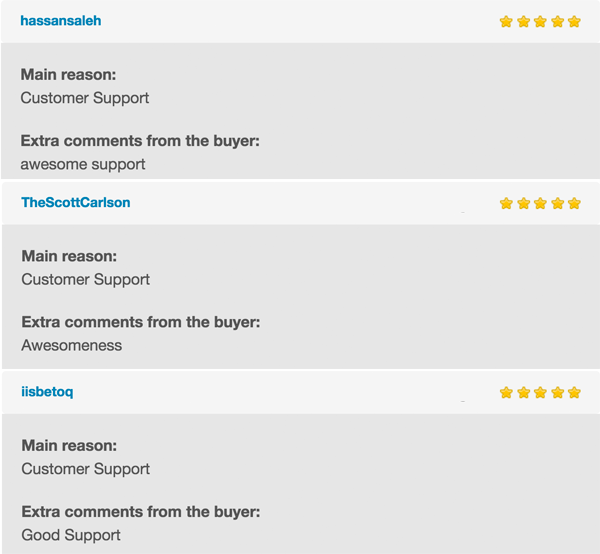 You're safe with Crivion

Start running Photo Battles Now!
Web Server Requirements
apache mod_rewrite
IMPORTANT: PHP >= 5.5.9
OpenSSL PHP Extension
PDO PHP Extension
Mbstring PHP Extension
Tokenizer PHP Extension
PHP FileInfo extension
Please ask your hosting for these if you are unsure ( you may provide them with this link http://laravel.com/docs/5.1#installation )
Updates Log
v1.2 - June 2016
- when removing a battle both photos are now getting deleted from disk as well to save space and keep it organised
- refer to documentation on how to update. 

v1.1 - December 2015
- read documentation.html on how to upgrade
- added easy to translate ( via a file update all strings )
- added categories system

v1.0 - 6th Nov 2015
Initial Release

[ad_2]
Source
Free Png Image Download